Arcadia was honoured across five categories at the AILA NSW awards, making us the top-performing practice for 2021. This year AILA received a record number of entries due to a renewed focus on green outdoor space.
Alex Longley, Founder of Arcadia Landscape Architecture said: "The recognition across five awards within four categories at the AILA NSW Awards is the amalgamation of a decade refining Arcadia vision."
"Each project has its own opportunities and challenges and through collaboration with clients and key stakeholders, we've committed to creating inclusive and meaningful places that enrich community and Country."
"From the creation of landscapes that interpret the cycle of healing such as the Susan Wakil Health Building to imaginative adaptive reuse at the Sales Ring Playground at Newmarket, we see these AILA award achievements as the beginning of built environment's understanding of Arcadia's design approach," said Mr Longley.
These are the first AILA award wins for Arcadia which is celebrating its tenth year in operation. They include the Award of Excellence for the Sales Ring Playground at Newmarket, the highest level awarded. All these projects have now progressed to the National AILA Awards.
Arcadia's AILA NSW awards are listed below with jury comments:

AILA NSW Award for Excellence for Play Spaces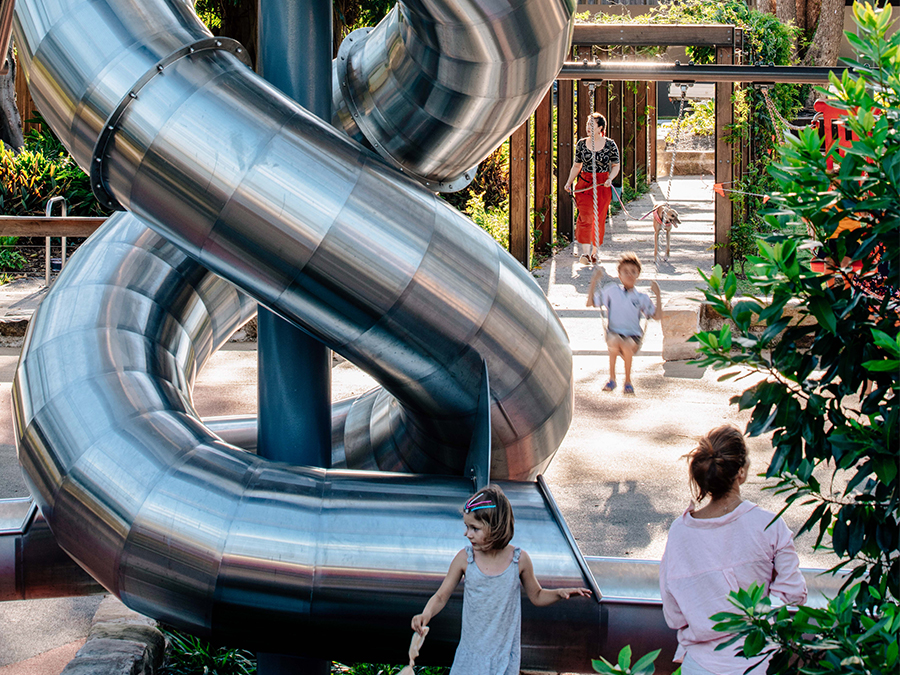 The Sales Ring Playground exemplifies innovative play design and adaptive re-use while delivering standard 'Everyone Can Play' amenity, interesting design and environmental considerations.
The embedded history of the site is central to the play experience, providing a unique and memorable space. The integration of public art and interpretive play elements builds a story that drives imagination and understanding. A site-wide consistency of material and design extends the play and learning experience.
The Playground demonstrates how effective play spaces can provide long-term positive economic benefit to a broader community and act as a village heart in an urban setting.
AILA NSW Landscape Architecture Award for Health and Education Landscape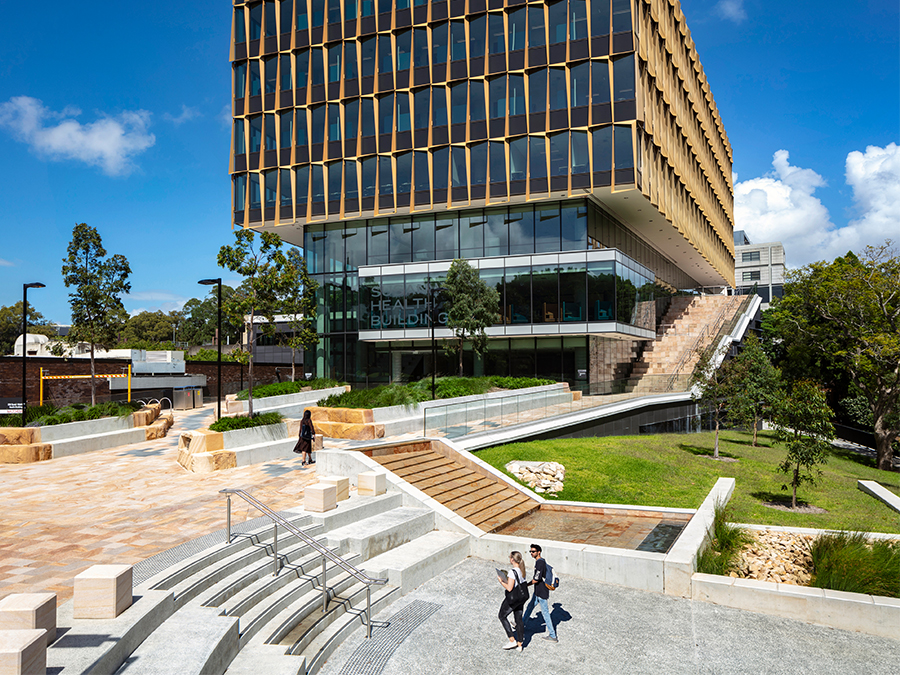 The Susan Wakil Health Precinct challenges the site constraints to create a welcoming response that balances scale, function and connections to the broader precinct. Integration of public art, water and a mix of materials reinforce the narrative of the cycle of healing, reflecting the Gadigal people's approach to healing through the engagement of all the human senses. Arcadia successfully reimagined the landscape character in a contemporary setting.
AILA NSW Landscape Architecture Award for Civic Landscape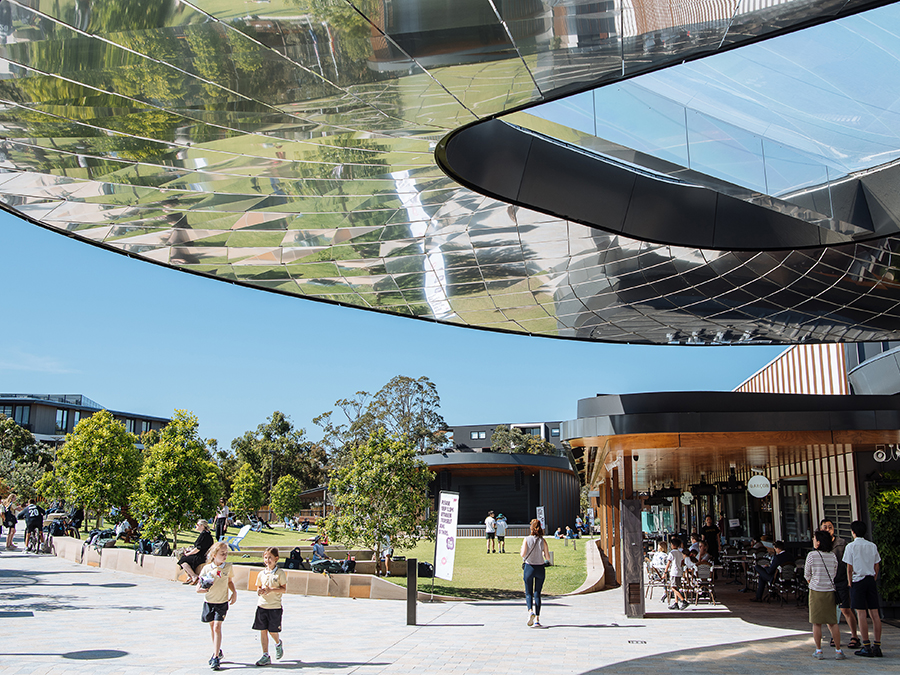 The Canopy is a vibrant urban precinct on a building rooftop that is cleverly connected into the existing streetscape.This is a new public space that intrinsically promotes a shared environment for all to enjoy. It sets new benchmark for new open space in denser environments without compromising quality, greening, programming or people's comfort.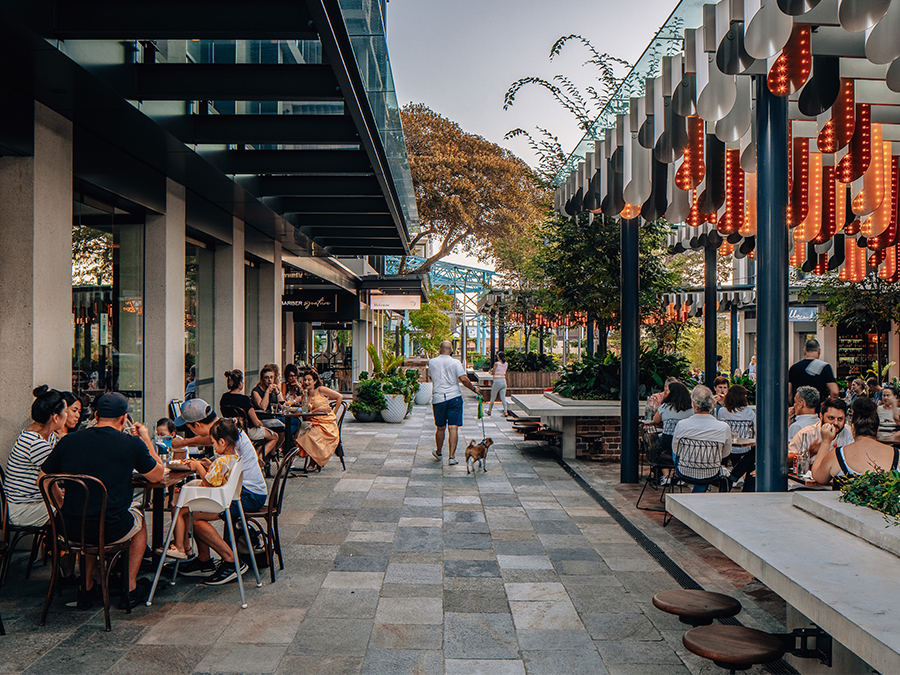 Newmarket Dining is a bustling new community square for Randwick. Structures and lighting provide scale and intimacy. The space is lively and well-considered, with details to connect people to Newmarket's heritage. The quality of public domain finishes and elements, combined with the lighting and amenity, have created a unique character and destination.
AILA NSW Landscape Architecture Award for Parks and Open Space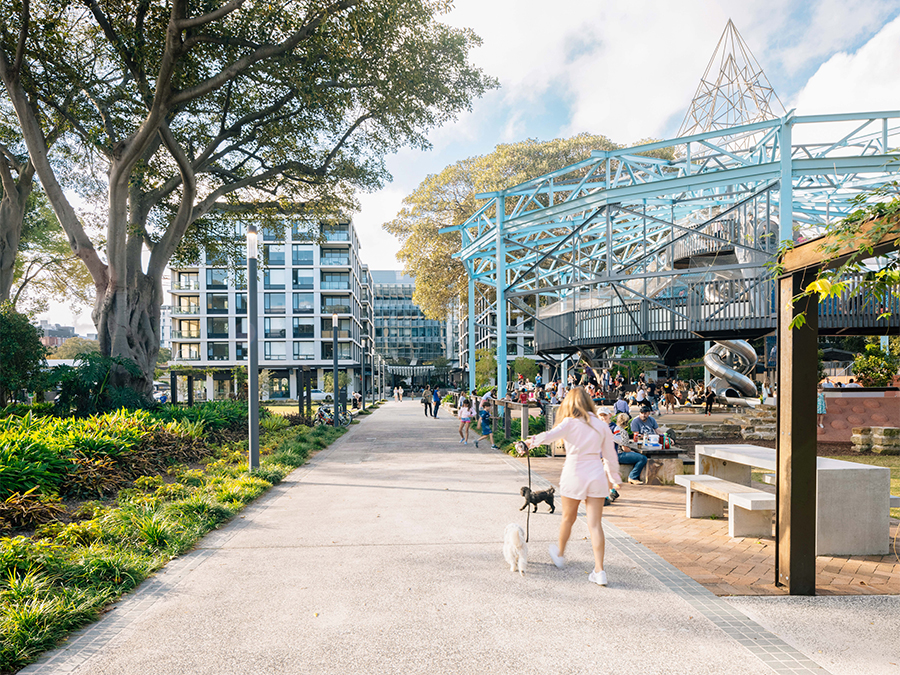 Inglis Park is a new open space in Randwick that skillfully manages public and private spaces to integrate the new development within an established residential community. The carefully considered interpretation, placement and celebration of the site's historical elements include the 'Sales Ring', restored Newmarket House and significant Moreton Bay Figs. This open space carefully caters to a many while maintaining a calm and restorative landscape character. To achieve this, the design combines clearly defined entries, path connections to attract the broader community, large lawn areas and intimate outdoor dining areas that complement the adjoining nearby Newmarket restaurant precinct.