This semester for the Landscape Architecture program at UNSW, the City of Sydney approached third year design studio, asking students to design a city farm for Sydney Park, located in St. Peters NSW. The City of Sydney are looking to implement a city farm within the City of Sydney to provide the community with locally sourced foods, to increase education on where food comes from and to connect rural NSW with the city.
The design brief requested the city farm to be an urban agricultural hub for city residents, which included aspects like –
Produce / Nursery growing areas
Farmers markets
Animals
Educational facilities
Café/restaurant
Volunteers
City of Sydney have further information on their website regarding the proposed City Farm.
Some great precedents which showed the varying degrees of what a city farm could be are –
Pasona O2 in Tokyo, Japan, employed New York design firm Kono Designs to convert their office into an Urban farm, with a rice field on the first floor, vegetables and fruit crops on walls and in pots. Office workers are encouraged to cultivate the indoor and outdoor gardens and eat the fruits of their labors.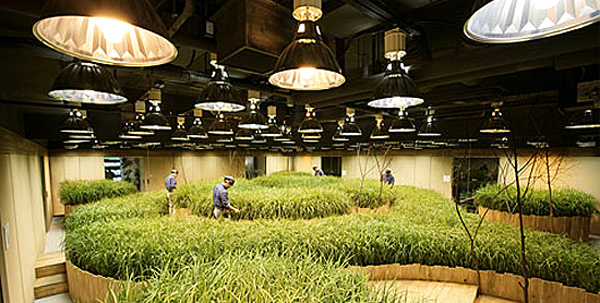 Hackney City Farm in London, UK, was created by the local community who converted an old industrial space in central London into an animal farm and community garden for the local community. They also run workshops in yoga, intergenerational workshops (connecting the elderly and younger generations together), meditation and bike repairs.
Beacon food forest in Seattle, USA have converted a sporting field into an open food forest where anyone and everyone can take produce for free. Hundreds of edible plants from fruit trees to herbs will be planted, the design is based on permaculture principles of creating a self-sustaining system.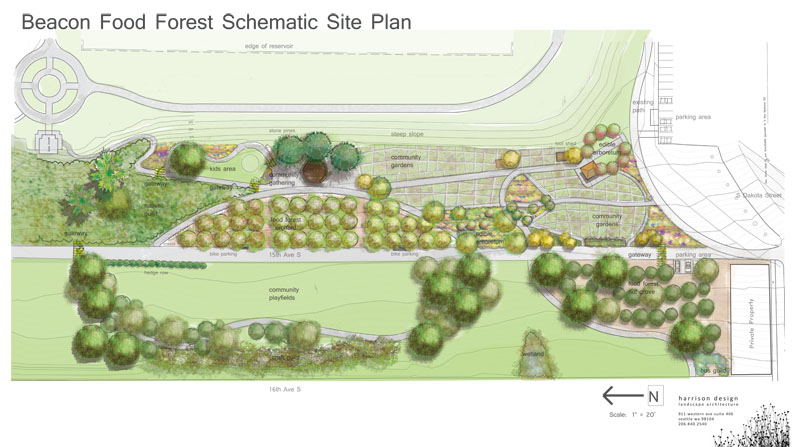 For list of current Australian urban farms or if interested in getting involved check out Community Garden.
Sydney Park sits on a former brick factory and rubbish tip site, which may cause many constraints on where a farm could potentially be placed due to the toxic soils. Whilst also creating positive connections to the wider context of Sydney as well as linking city farm within the parks existing features, it will be interesting to see the positive movements in which the students from UNSW can come up with in turning Sydney green. Student's designs of city farm which were selected by the City of Sydney, may be held on exhibition in Town Hall around early August.
Written by Elle Ward